The SVdP Seattle/King County Council hosted its Rendu Orientation on January 2t at St. Thomas Catholic Church in Tukwila, WA. There were 28 participants representing 15 parishes and Conferences from across King County.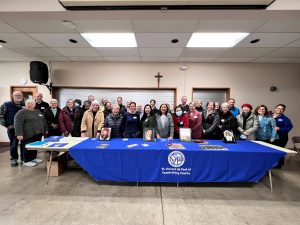 The orientation, facilitated by SVdP Seattle Executive Director (ED), Mirya Munoz- Roach and former ED and senior advisor Ned Delmore, complements and completes the basic orientation of new members following the Ozanam Orientation. New Vincentians felt inspired and seasoned Vincentians felt a sense of renewal in their Vincentian vocation. The Rendu Orientation focuses on the Spirituality of the Home Visit and is inspired by our founders including Fredric Ozanam and his mentor, Daughter of Charity, Blessed Rosalie Rendu.
Saturday marked the second in-person training this year in King County. Many Vincentians felt revitalized and ready to go back to conducting Home Visits, which is the cornerstone to our Vincentian ministry. The session, which is a part of SVdP Formation Basic Program, explores the significance of seeing our ministry as a vocation and of exercising love of neighbor. This is done by slowing down and dedicating time, putting into practice the act of loving through listening.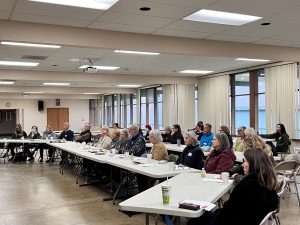 The session tackled the importance of reflective listening to hear the deeper needs of our neighbors and of each other in the Conference meeting. The orientation also offered significant points on "twinning" as a necessary spiritual practice that encourages Vincentians to act as One Society, living, sharing, and growing Spirituality together in service to our most vulnerable neighbors and to each other as Conference members.