You have lived your life's journey with faith and values. You have supported the Society of St. Vincent de Paul's work with the poor while bringing God's presence to your family, your faith community, and the world at large. Your generosity has already started the legacy you will leave behind when our loving God calls you home.
To continue your legacy of generosity and faith, we ask you to prayerfully consider joining the Frédéric & Amélie Ozanam Society by including the National Council of the U.S., Society of St. Vincent de Paul in your Will or Trust.
Join the Frédéric & Amélie Ozanam Legacy Society
When you become a member of the Frédéric and Amélie Ozanam Legacy Society, your gift can change a life. Your small act can change the world. Together, we can build a thriving Society that brings help and hope to the poorest among us.
Benefits to You
Brings a sense of God's peace, knowing you are continuing SVdP's legacy of helping the poor.
Leaves a legacy that supports future generations of Vincentians serving the poor in communities across the country.
Belonging to a special community of benefactors united in prayer and faith.
Does not reduce your income, nor diminish your savings.
Sets an example of generosity and service for your heirs.
Could help minimize the taxes of your heirs.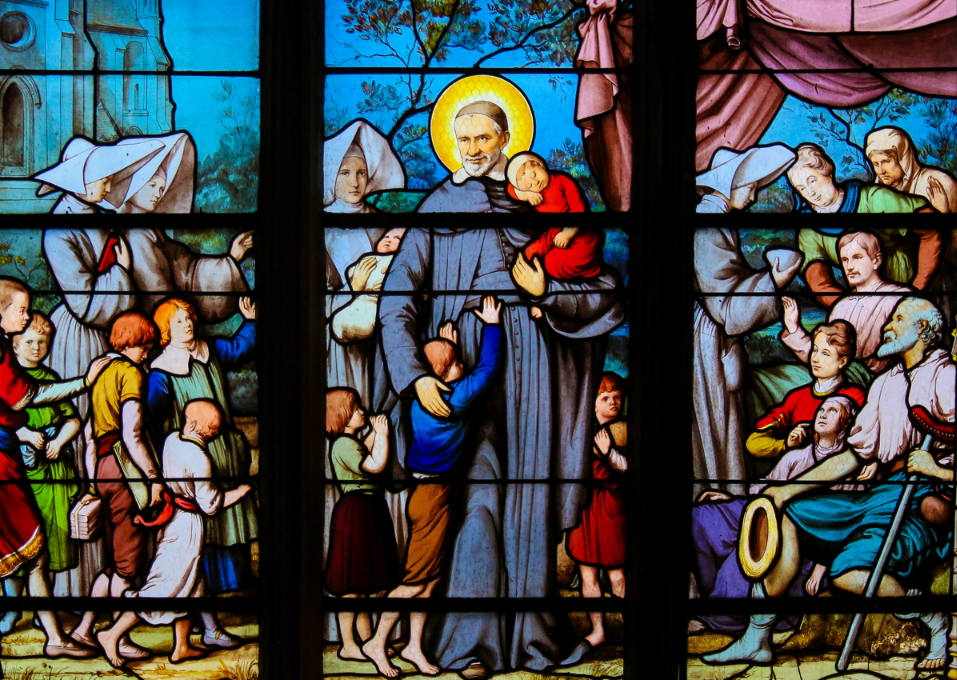 Why Did We Name Our Giving Society After Frédéric & Amélie Ozanam?
After rejecting the marriage proposals of two other suitors, Amélie Soulacroix married Frédéric Ozanam, a well-respected professor who had already joined with young colleagues to found the Society of St. Vincent de Paul a few years earlier.
But their happiness was short lived. Frédéric's reputation as an intellectual, philosopher, and one of the Society's founders grew, even as his health began to fail. His helpmate and partner, Amélie, was by his side through it all. The couple were married just 12 years before he died of consumption at the age of only 40. Amélie was 33 at the time, but rather than remarry, she devoted the next 40 years of her life to securing her husband's legacy, collecting and publishing his numerous writings.
The Frédéric and Amélie Ozanam Legacy Society offers a unique opportunity for Vincentians and Benefactors to unite in a community of spirituality, friendship, and service, leaving a legacy of faith and a path to holiness for the next generation.
Meet Dennis Kempf
After 10 years of seminarian education, Director of Philanthropy Dennis Kempf chose to become a different kind of 'father,' and his two daughters are now his greatest joy. For Dennis, ministerial service runs in his family: his late aunt was a nun; his uncle a priest; a first cousin considered the "father of the guitar Mass"; and two of his brothers are active diocesan priests. After earning his Masters in Non-Profit Management from Washington University in St. Louis, he has ministered in Catholic fundraising for the last 25 years.
Contact Dennis to learn more about the Frederic & Amelie Ozanam Legacy Society.
Dennis Kempf, MA
Director of Philanthropy
Phone: (314) 576-3993 ext. 222
dkempf@svdpusa.org
Live Forever Through Your Legacy With the Society of St. Vincent de Paul
Legal Title: National Council of the United States, Society of St. Vincent de Paul, Inc.
Tax ID#: 13-5562362