Speaking of pilgrimages, Pope Benedict XVI once said:
"To go on pilgrimage is not simply to visit a place to admire its treasures of nature, art or history. To go on pilgrimage really means to step out of ourselves in order to encounter God where he has revealed himself, where his grace has shone with particular splendor and produced rich fruits of conversion and holiness among those who believe."
For members of the Society, it is especially in Paris that God's "grace has shown with particular splendor" on our patrons and founders. Twenty-three Vincentian Pilgrims recently returned from Paris, where together, they walked in the footsteps of those holy people. National Director of Formation Tim Williams generously shared these photos and captions with us, so that we can all share a part of the pilgrims' journey.
History and Artifacts
The offices of the Council General International (CGI) of the Society of St. Vincent de Paul include a museum that is home to important historical artifacts, many of them donated by the family of Blessed Frédéric. Seen here are Ozanam's academic robes, which he would have worn while teaching at the Sorbonne, and a portrait painted by Frédéric's brother-in-law, Charles Soulacroix. This portrait was the basis for the Ozanam Mosaic installed at the National Basilica in 2020.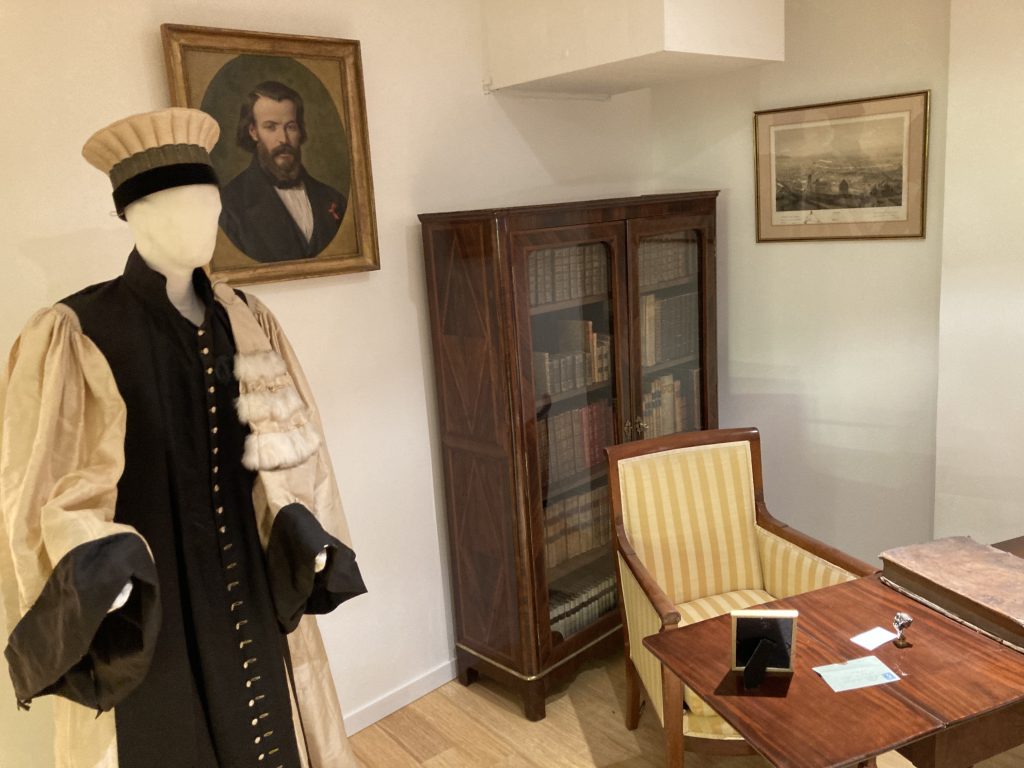 The CGI staff was very warm and welcoming. Pictured is Gonzague de Raulin, special advisor to the President General, showing us the museum.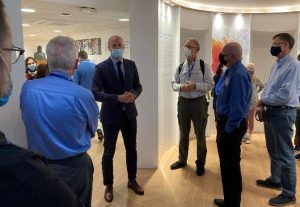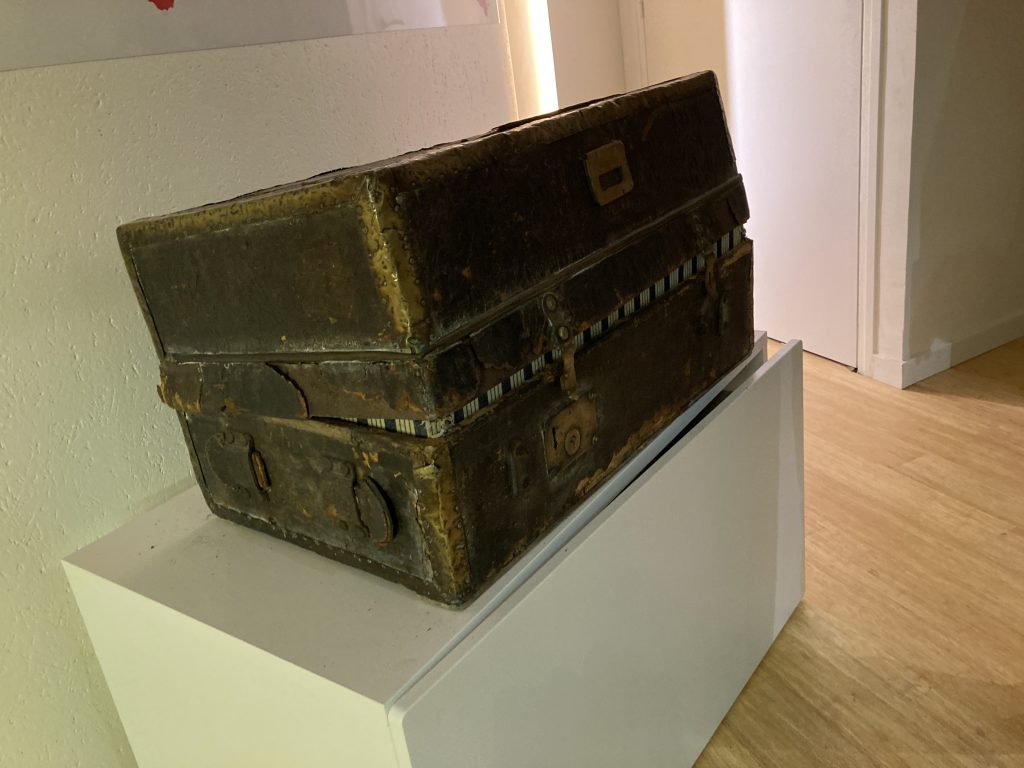 During his short 40 years on this earth, Frédéric managed to travel quite extensively; including trips to Italy, Spain, Germany, England, and all around France, often visiting existing Conferences, and working to begin new ones, as he continued to do in Italy right up until weeks before his death. It was in this trunk that he packed for all of those journeys.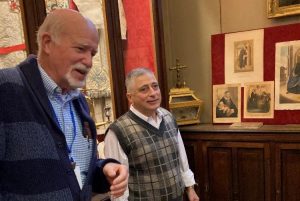 Churches and Chapels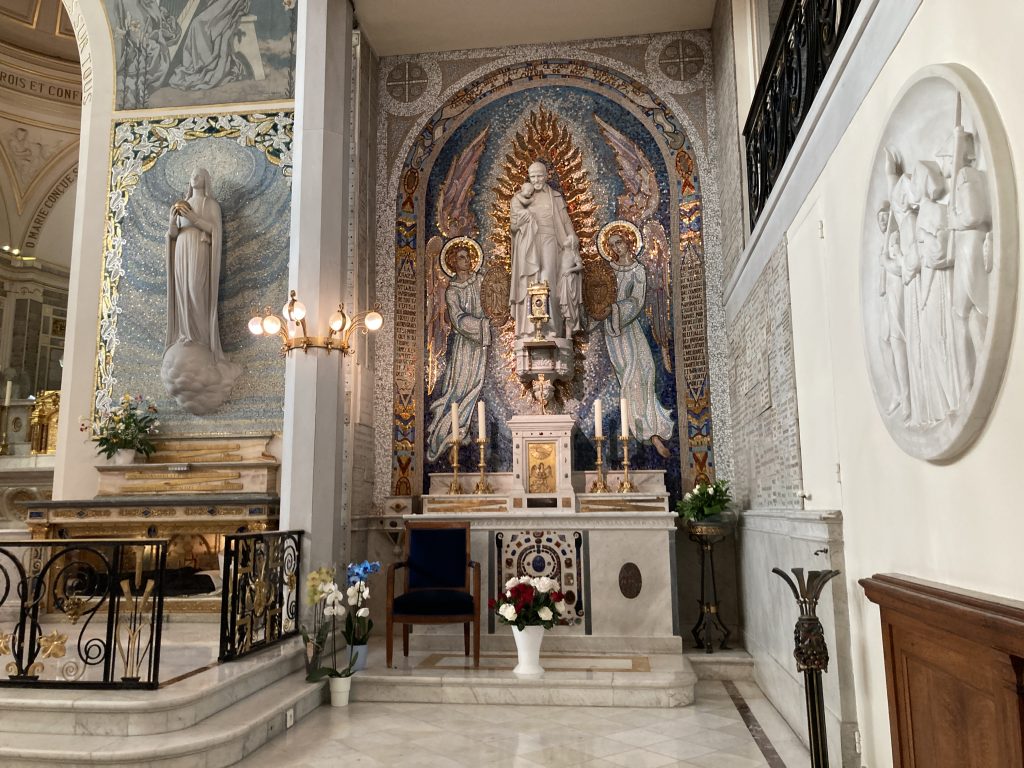 At the Chapel of Our Lady of the Miraculous Medal, St. Catherine Labouré had her visions of Mary and the Miraculous Medal in 1830. When St. Vincent's remains were translated to Paris in April 1830, St. Catherine reported having a vision of his heart on three successive nights in the convent chapel, which she took to mean that the Vincentian communities would prosper. His heart is in the Miraculous Medal Chapel today. The pilgrims celebrated Mass here and had time for individual prayer and meditation in the chapel. Outside the chapel, Sr. Paule Freeburg, DC, shares stories of the motherhouse, St. Louise, and St Catherine.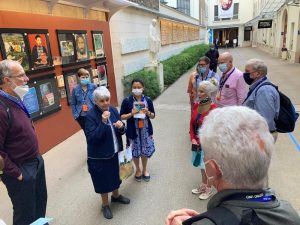 The inside of Saint-Joseph-des-Carmes Church. It is beneath this church where Bl. Frédéric is buried, and the pilgrims celebrated Mass in the crypt.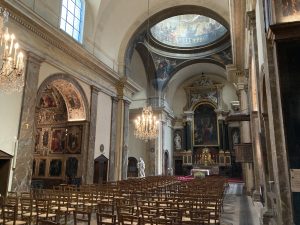 In the courtyard outside, National President Ralph Middlecamp shares some of the history.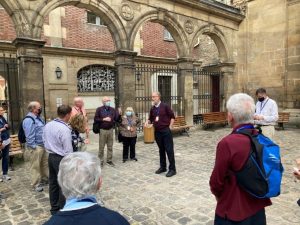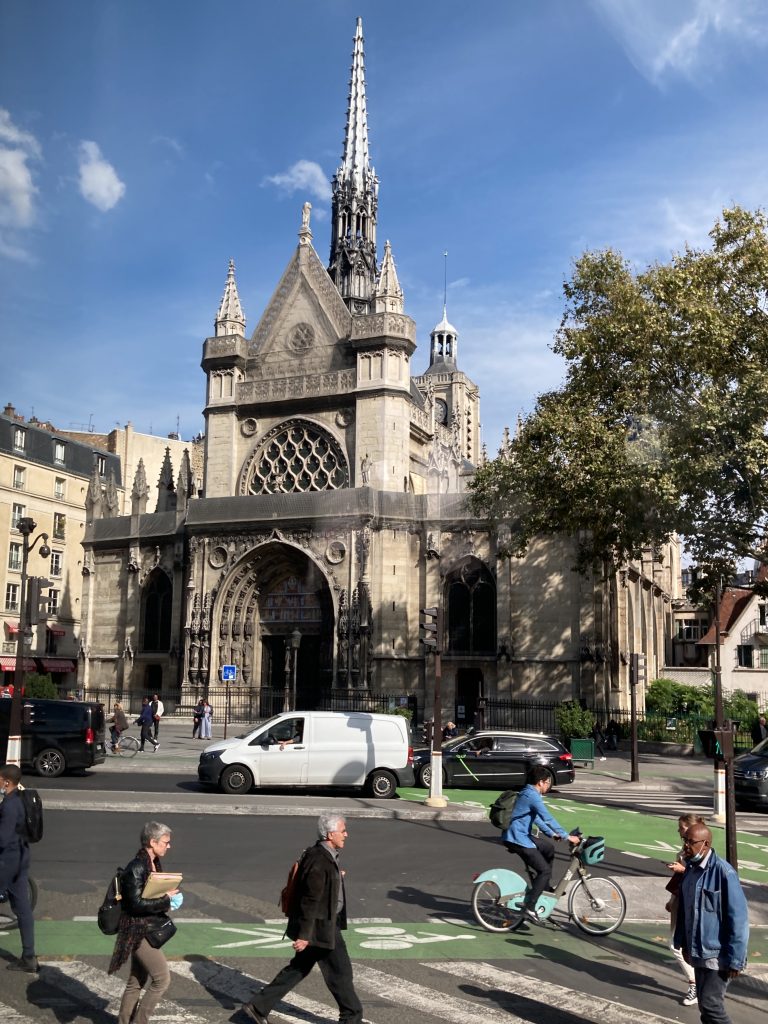 In the middle of the 17th century, the Saint-Laurent was the parish of St. Vincent and of St. Louise. Years later, during the sack of Saint-Lazare (home of the Congregation of the Mission) in the French Revolution, several revolutionaries who had found a reliquary of St. Vincent de Paul there brought it reverently to Saint-Laurent for safekeeping — then returned to their looting and pillaging.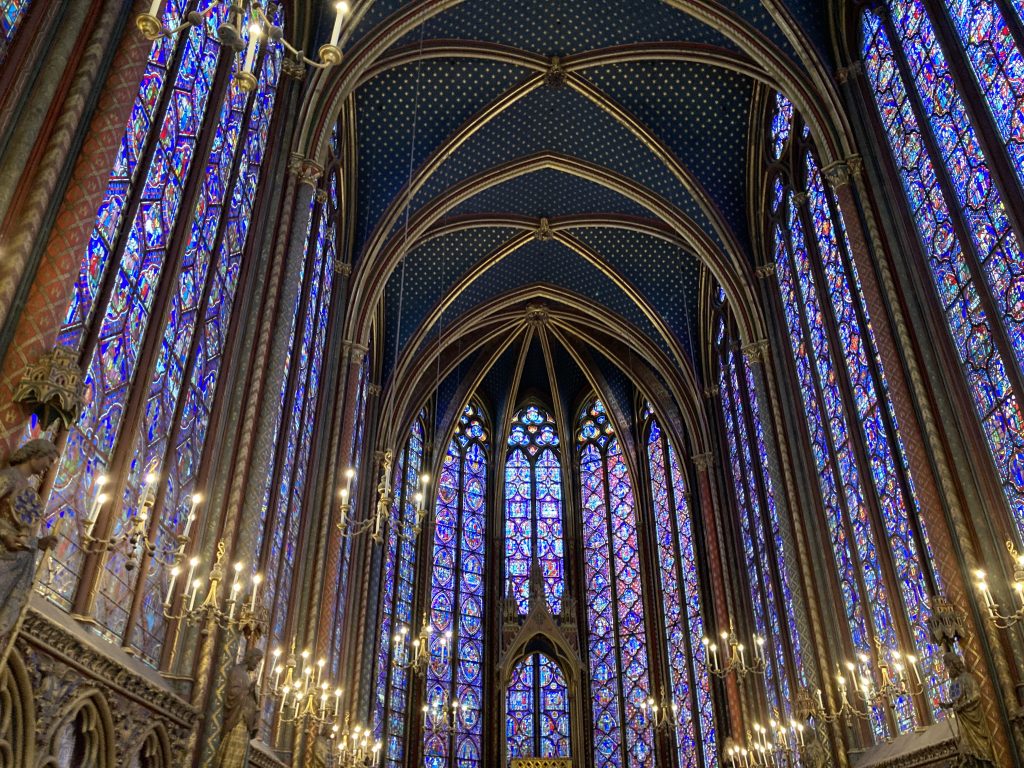 Famous for its stained glass, Sainte-Chappelle was originally built as a chapel for Louis IX and was consecrated in 1248.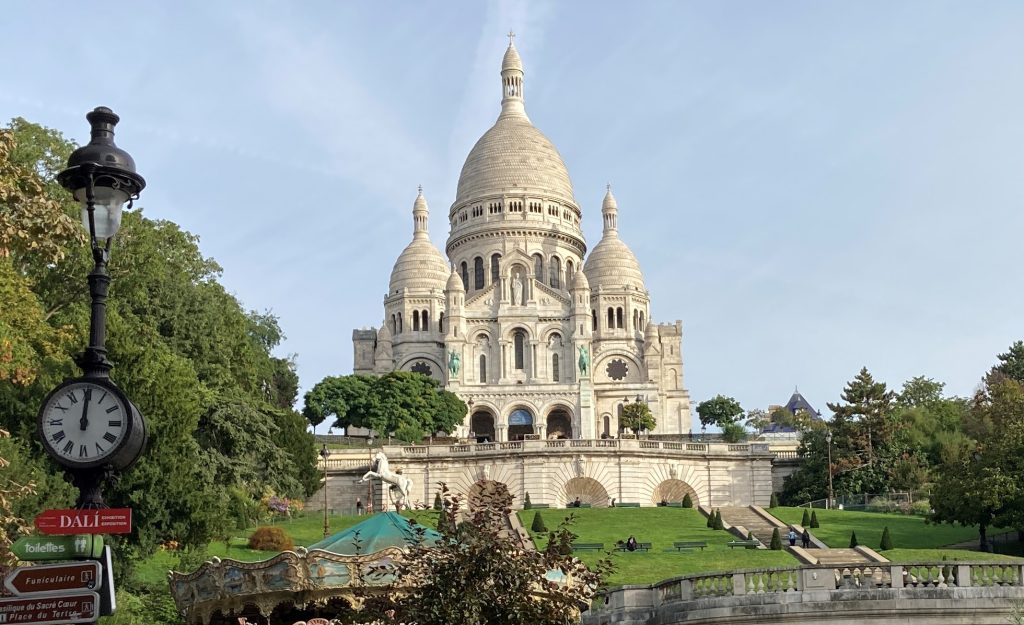 The famous Sacré-Coeur Basilica sits on the highest point in Paris, Montmartre. It was built in no small part due to the work of the leaders of the Society of St. Vincent de Paul, who promoted the "national vow" to build this church in the wake of the Franco-Prussian War.
First built in 1758, the Panthéon is and was a very distinctive landmark in Paris. Through France's many revolutions, it has served alternately a Catholic Church or a civic monument, which it is today.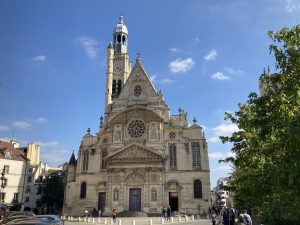 Across from the Panthéon stands the Church of St. Étienne du Mont. While attending the nearby Sorbonne School of Law, this was Blessed Frédéric's parish, and it was also home to the first Conference of the Society of St. Vincent de Paul.
All Around Paris
Rue Mouffetard remains the same narrow street that it was in Frédéric and Rosalie's day. Once a place of great poverty, it is today lined with shops and cafes, and filled with locals and tourists. The pilgrims walked with Blessed Rosalie's words in our hearts: "Never have a I prayed so well as in the streets."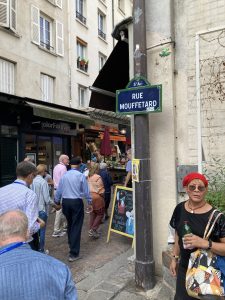 Fifty thousand Parisians followed Blessed Rosalie Rendu's funeral procession from St. Médard Church to this cemetery in 1856. To this day, fresh flowers are always placed upon her grave, and our pilgrims added a bouquet and prayed together on their visit. Known as "The Good Mother of All," the inscription on her monument reads: "To Sister Rosalie from her friends, both rich and poor."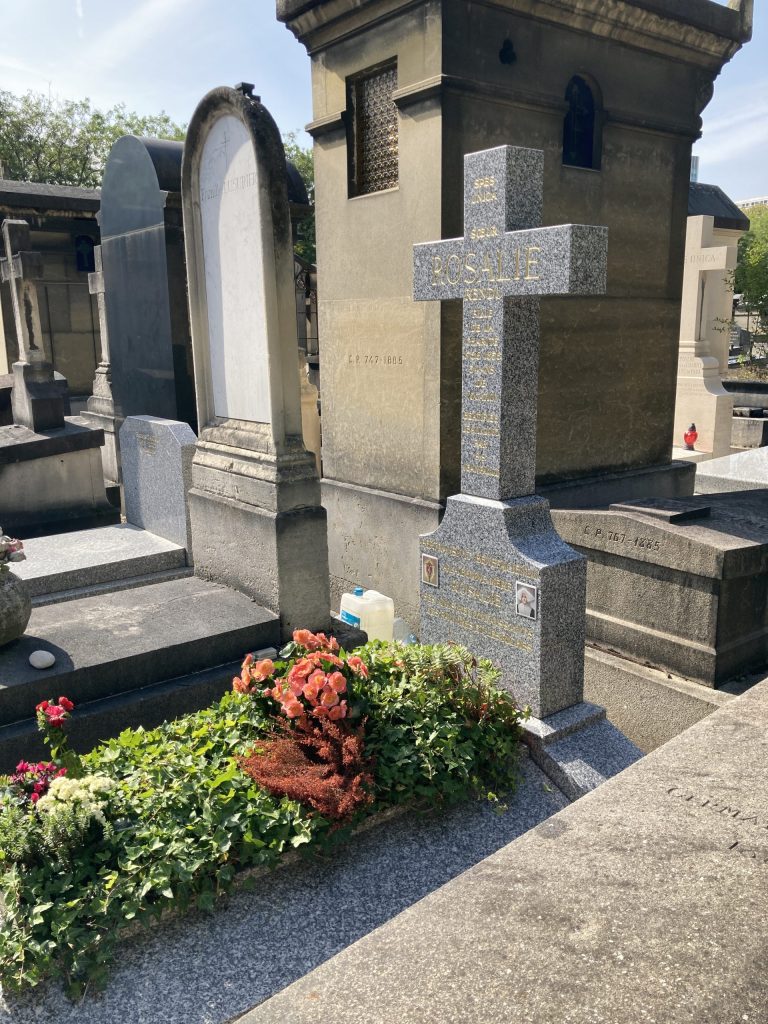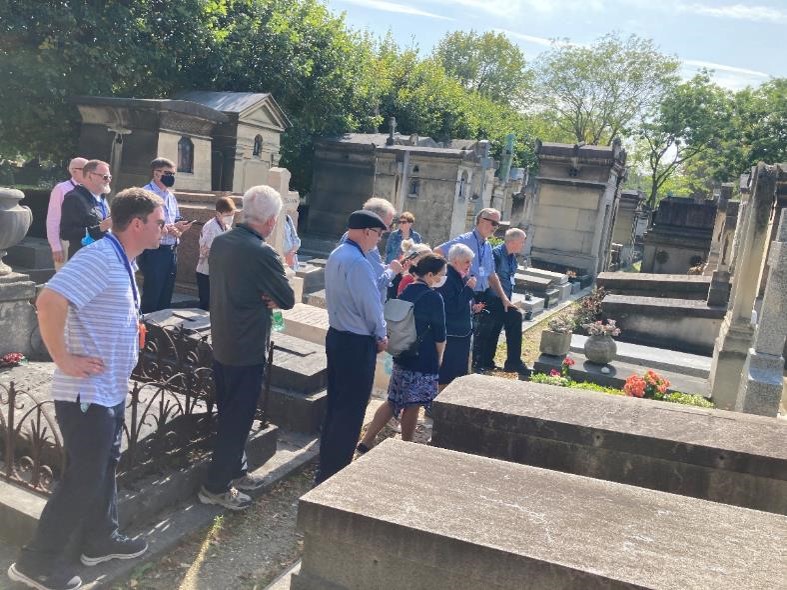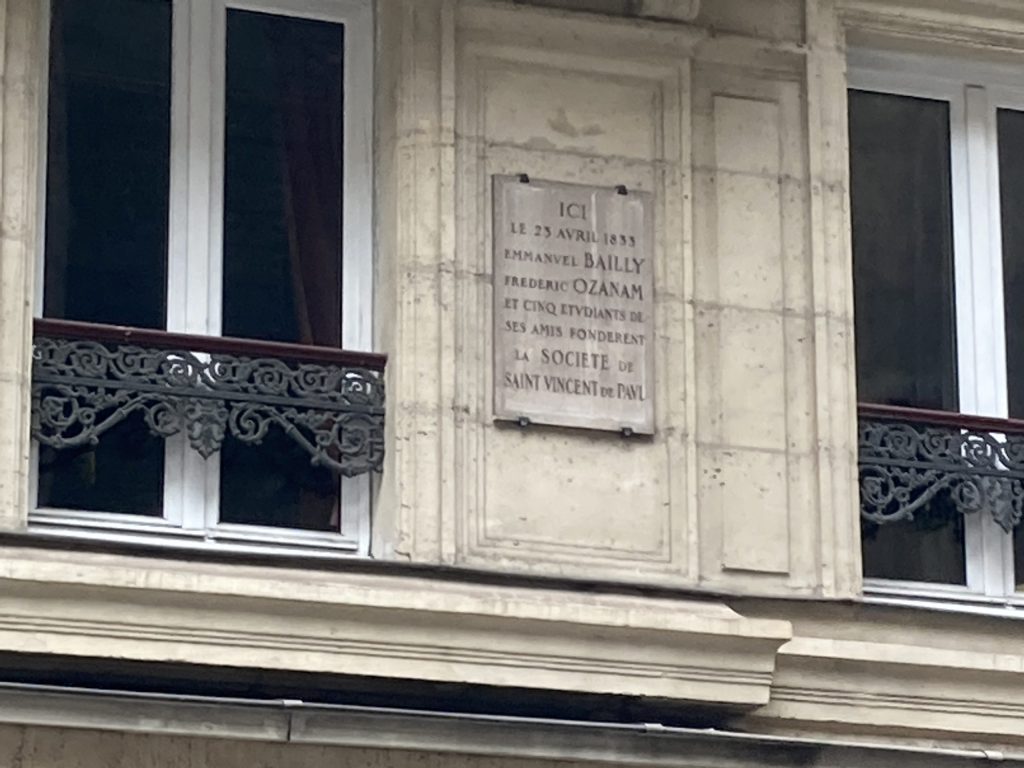 The French government installed a small marker on the side of the building where the first Conference meeting took place on April 23, 1833.
Parisian Views