SVdP USA's Disaster Services Corporation (DSC) is thrilled to announce the appointment of Brian Burgess as the new Chairman of the Board. Brian will succeed Chairman Emeritus Christopher Disney, assuming the position at the conclusion of his appointment.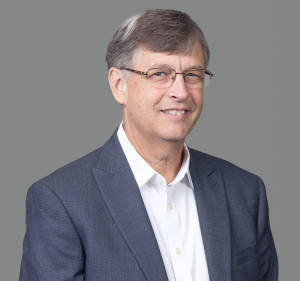 With his extensive experience and dedication to the SVdP mission, Brian Burgess is well-suited to lead as Chairman of the Board. As he assumes this vital role, Brian expressed his excitement and humility, stating, "I am humbled and excited to be assuming the role of Chair of the DSC SVDP-USA Board. We have tremendous talent across our Board and core management staff. I look forward to serving with this team and our external partners to continue to grow capability for DSC to serve those impacted by disasters, helping them in times of dire need."
Brian Burgess brings a wealth of knowledge and leadership to his position as Chairman of the Board. He currently serves as the Vice President of the National Council of the United States, Society of St. Vincent de Paul and is also a member of the SVdP Foundation Board. Brian's commitment to the Society's cause is exemplified by his previous roles as chair of the Strategic Planning Committees for both the SVdP National Council and DSC.
Outside of his involvement with SVdP, Brian possesses over 30 years of experience in the Information Technology (IT) domain. He has been an integral part of Praeses, a privately-owned technology company based in Shreveport, LA, since 2006. In his current position as Program Manager, Brian is primarily responsible for customer relations and project oversight for the Department of Defense-focused research project portfolio at Praeses. Prior to his current role, he served as a Project Manager, concentrating on software development activities for a major defense contractor involved in building ships for the Navy and Coast Guard.
Before joining Praeses, Brian worked in the IT department at Louisiana Downs Racetrack & Casino for 14 years. Following that, he spent two years as a regional General Manager for United Tote. In addition to his professional accomplishments, Brian serves as the President of the Red River Regional Chapter of the National Defense Industrial Association (NDIA).
Brian Burgess is a native of Bossier City, LA, and holds a B.S. in Physics from LSU-Baton Rouge (1983) and an M.S. in Systems Technology from LSU-Shreveport (1990). He is not only a devoted professional but also a proud father to his daughter Kristen and a loving grandfather to Henry and Hayden.
Under the leadership of Chairman Brian Burgess, DSC is confident in its ability to continue growing its capabilities to serve those impacted by disasters. The organization looks forward to working alongside Chairman Burgess, the dedicated Board, and external partners to extend assistance to those in dire need.
Please visit www.svdpdisaster.org to learn more about how you can support our mission.