Dear Vincentian Friends,
The breadth and pace of the decisions we need to make now as Vincentian leaders is becoming overwhelming. Our Vincentian spirituality and friendship is our most valuable asset in this moment. I will try to communicate regularly with you to offer support, share some insights and best practices.
Do not expect or wait, however, for the National Council to provide specific recommendations about what you need to do in your Conferences and Councils. Why is that? Things are changing so quickly that by the time you see a message and bring it to your membership for discussion, it may be irrelevant. Local circumstances also vary greatly. Our government and Church officials are increasingly providing guidance or even mandating practices that we need to follow. Across the country, the types of services we provide, the financial strength of our Councils and Conferences, and the profiles of our members and volunteers are very diverse, so it is you who are in the best position to know how to proceed in your community.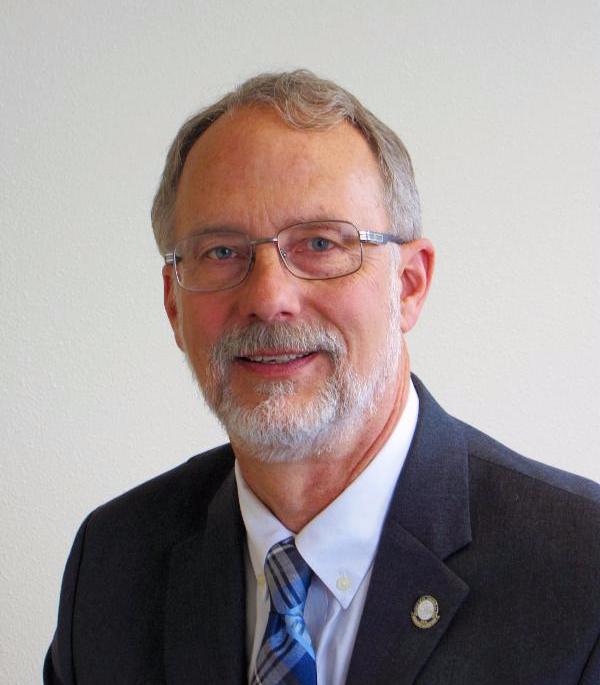 Public Policy and Advocacy Updates
Tom Mulloy, National Director of Poverty Programs
July 2 Update
Maximizing Federal Assistance to Fight Poverty
Rental and utilities assistance, direct cash payments, and many other forms of help continue to flow to communities across the country. On June 30, the Voice of the Poor Committee and National Housing Task Force hosted a webinar to highlight the various types of help Vincentians can use to serve neighbors in need.
View the webinar recording here, and download the slides and additional resource links handout here.
May 6 Update
Earlier this week, a federal district judge struck down the national CDC eviction moratorium. The Administration is appealing this ruling, as it has in previous cases. This is the most recent in a series of rulings on the legality of the moratorium. Some have stuck down the moratorium while others have affirmed it, leading to confusion among struggling families and advocates.
National Council staff continues to monitor this situation and will provide updates. As of now, the National Eviction Moratorium is still in effect until June 30, 2021. Renters at risk of eviction must give a signed declaration as soon as possible to their landlord. More information, including a sample declaration, is available here.
Download our comprehensive guide to the American Rescue Plan Act on our COVID-19 Response page! This guide can help you serve more neighbors in need by accessing:
$50 billion for emergency rental assistance, and $4.5 billion for utility assistance. Find information for your community rental assistance program and utility assistance program.
Funeral assistance for families who have lost loved ones to COVID.
'Stimulus' checks and tax credits for low-income and working families. Households must file tax returns to receive these benefits.
April 1 Update
Congress recently passed, and the President signed, the American Rescue Plan Act, which will provide billions in additional help to people, communities, and organizations affected by the coronavirus pandemic.
Over the course of the past week…
The Centers for Disease Control officially extended the national eviction moratorium to June 30, 2021.
The deadline to obtain a Payment Protection Program loan was extended to May 31, 2021.
The Federal Emergency Management Administration (FEMA) began rolling out a program to pay for pandemic-related funeral expenses.
Download an updated summary of the American Rescue Plan Act here for more information on these programs and links to access resources for the neighbors in need in your community.
If you missed our recent webinar, Poverty in the Pandemic: Serving Neighbors in Need Impacted by COVID-19, you may watch the replay here.
HR 311: Emergency Coronavirus Relief Act (01/04/2021)
Before Christmas, Congress provided approximately $900 billion in additional help to people, communities, and organizations affected by the coronavirus pandemic. President Trump signed the bill into law shortly thereafter. Among other things, the new bill includes:
A second round of Economic Impact Payments (cash assistance)
An extension of unemployment benefits
Rent and utility assistance
An extension of the eviction moratorium
Additional nutrition assistance
The new law also extends the Paycheck Protection Program, a charitable giving incentive, unemployment reimbursement, and other assistance to nonprofit organizations. Download a complete summary of the bill with links to additional information here.
Eviction Moratorium Provides Protection to Vulnerable Renters (9/10/20)
The Center for Disease Control (CDC) recently announced a broad moratorium on evictions for failure to pay rent, which lasts through the end of the calendar year. While this is welcome relief for millions of renters at risk of homelessness, it is important to note that this is a temporary postponement, not a permanent prevention. Furthermore, rent will continue to accumulate, so without a long-term solution many renters will face large bills in January 2021, essentially returning them to the same financial position they are in now.
Affected families must provide a signed declaration to their landlord attesting that they:
Have made their 'best effort' to obtain government assistance;
Expect to earn less than $99,000 in 2020 (or $198,000 married filing jointly) or did not need to report income to the IRS last year, or you received an Economic Impact Payment
Have lost a substantial amount of income OR have very high out-of-pocket medical expenses;
Are making an effort to make partial payments as feasible;
Would become homeless or have to double up if evicted; and
Understand that rent payment in full may be required at the end of the year.
Additionally, the CDC order makes clear that evictions can still take place in light of activity that damages property, threatens the health or safety of others, or violates laws or regulations.
You can read the full CDC order here, which includes a sample declaration. More information, including an FAQ with another sample landlord declaration, is available from the National Low Income Housing Coalition. The Coalition also maintains a searchable database of state and local rental assistance programs. See what is available in your area here.
Getting Economic Impact Help to Hard to Reach People (9/10/20)
As part of the Coronavirus Aid, Relief, and Economic Security (CARES) Act, passed by Congress earlier this year, many Americans received up to $1200 ($2400 for married couples) and an additional $500 per child in financial assistance to address the effects of the pandemic. Millions of people have not received these payments–many of them low-income families—and they must take action by October 15, 2020 to get their payment.
The Consumer Financial Protection Bureau released this toolkit for community organizations to (1) get the word out, and (2) assist clients who have not yet received funds that can be used to buy food and pay bills: Helping Consumers Claim the Economic Impact Payment along with a customizable flyer for raising awareness.
Additional information and resources, including guidance for very specific and special circumstances, are available from the Get it Back Campaign.
Fundraising & Communications
We will roll out tutorials and share resources for you to tailor to meet your unique needs. We welcome ideas, requests, and feedback. Thank you for all you do to further the mission of the Society to serve our friends in need.